Founded in 1981 in Brisbane, Australia, Digga is the largest manufacturer and exporter of planetary gearboxes for machinery attachments. Digga pioneered pendulum drilling in Australia and today produce the largest range of compact high torque planetary drives for the pendulum drilling and attachment industry. As the largest attachment manufacturer in Australia, globally Digga specialises in drilling and trenching attachment solutions.
Not just an assembler, Digga is the original gearbox designer and manufacturer. Products are built in-house to the highest of standards, offering the best product warranties in the industry. 5 company owned manufacturing facilities around the world, 24hr a day engineering support.
QUALITY PRODUCTS THAT PERFORM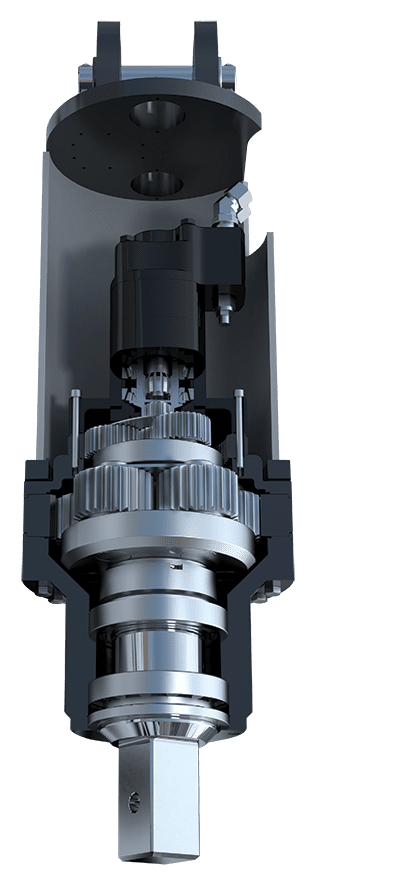 All valving and hoses are contained inside the hood for optimium effeciency and protection of the equipment.
– Integrated Pressure Relief valve fitted standand on all DIGGA/BELL series motors.
– Pressure Relief valve mounted to all 2 Speed VIS and Radial Piston Motors.
MORE COMPACT, LESS MAINTENANCE
No compromise in quality. Gears are precision machined from a high-grade alloy steel, specifically formulated for the manufacturing of high-performance gears. Compact design allows for greater length under the drive for augers or pile installation. Drives can go down the hole for added depth when drilling.